Configurable, Frequency Input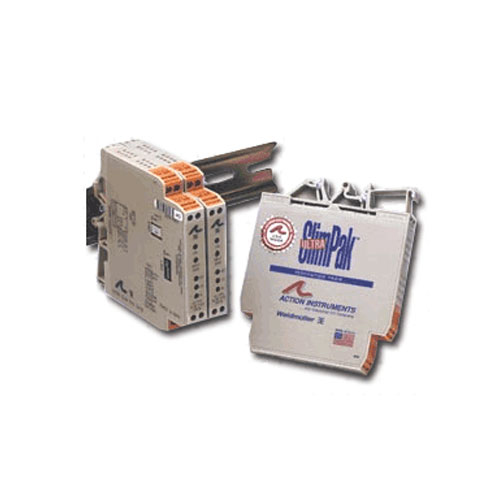 The G478 is a DIN rail mount, frequency input signal conditioner with 1800VDC isolation
between input, output and power. The field configurable input and output offer flexible, wide ranging capability for variable frequency drives, magnetic pick-ups, turbine flow meters, and
other pulse or frequency output transducers.
The input of the G478 can be configured for any frequency span from 2Hz to 10,000Hz. The input amplitude threshold sensitivity can be adjusted from 150mVp to 10Vp to ensure accurate frequency measurement and minimise transient noise related errors. The maximum input amplitude is 150 Vrms. The output can be set for either 0-5V, 0-10V, 0-1mA, 0-20mA or 4- 20mA.
Advanced digital technology allows the G478 to be field configured for virtually any frequency input to DC signal output within the ranges specified. Calibration utilizes 'TouchSample' technology where the user simply applies the minimum and maximum input frequencies, touching a recessed button to configure the corresponding minimum and maximum output range.
Can't find what you need?
Call ADM on 1300 236 467
A member of our expert team will gladly help you find the right solution for your project or application.