Hand Held Vibration Meter with Built-in SD Card Data Logger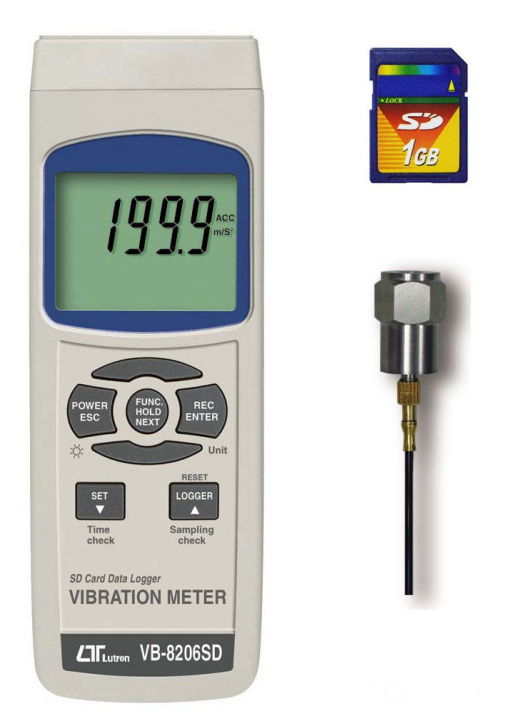 Monitoring the vibration characteristics of your machinery and equipment is a good way to detect any possible problems early on. Scheduled servicing can be updated to include maintenance that would prevent unwanted downtime.
This vibration monitor has a frequency measurement range of 10 Hz - 1 kHz, with sensitivity relative to ISO 2954.
The device is supplied complete with a vibration sensor and magnetic base. It also comes complete with a hard carrying case.
The memory function allows you to record the minimum and maximum readings for later recall. There is also a useful 'data hold' button to freeze the latest reading on the display until you are ready to move on.
The built-in data logger allows you to log readings for later analysis. 
Simply slot the SD card (not supplied) into your laptop, or PC and view the data in your favourite spreadsheet software.
There is no need for special data logging software.
Can't find what you need?
Call ADM on 1300 236 467
A member of our expert team will gladly help you find the right solution for your project or application.