High Reliability Miniature Compression Load Cell 100kg up to 10T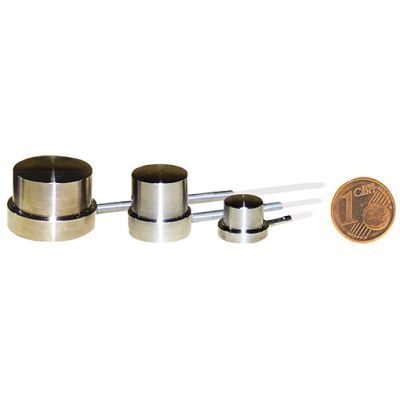 The Burster 8402 miniature load cell gives universal and reliable operation in industries and laboratories. It is well suited for compression measurements in very restricted structures. The load cell is a compact construction and made of super refined steel. Therefore it can be used in many applications. The rounded top of the load cell, in shape of a little hat, ensures the force to be measured is led into the sensor centrically and free of lateral force. The output signal of the connecting plug is 1.5 mV/V, so that a parallel connection or an exchange can easily be done, without the need to re-adjust the processing electronics.
Can't find what you need?
Call ADM on 1300 236 467
A member of our expert team will gladly help you find the right solution for your project or application.