Rotary Position Transducer, 4-20mA Output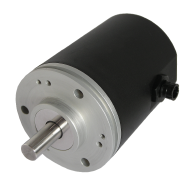 The UniMeasure RTX-P420 series rotary position transducer has a 4 to 20 mA current output. It is designed for use in moderate duty applications in wet or dry environments. The chemical resistant thermoplastic case of the transducer provides NEMA 4 (IP-65) ingress protection for applications where exposure to washdown, rain, oil and other liquids may occur. Electrical connection options include a body mounted sealed plastic connector with mating connector, or a sealed bulkhead fitting and multi conductor electrical cable of user specified length. Alternatively, the mating connector may be ordered with electrical cable as a separate item. As an installation convenience, end mounted or radial mounted connection locations are offered.
Can't find what you need?
Call ADM on 1300 236 467
A member of our expert team will gladly help you find the right solution for your project or application.