ELCO Phase Angle Control Solid State Relays
ADM is proud to offer the range of ELCO low-cost phase angle control solid state relays, which can be controlled with either a 4-20mA or 0-10v analogue signal.
The range includes models with both a 240v AC and 480v AC class AC voltage input, with current ratings of either 25A, 40A, 60A or 80A. 
The ELCO SSR19i series solid state relays (SSRs) has a high level of isolation between the input and output.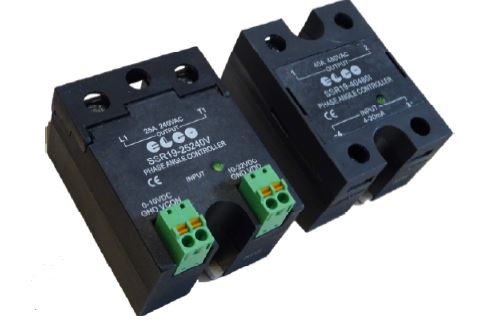 These SSRs are required to be mounted on a suitable heatsink to achieve the rated power. You can fit the relay to your own heatsink, or you can have them pre-fitted to a heatsink at the factory prior to shipping. 
The SSR19i solid state relays can be used to power heating systems, lighting systems, motors, and transformers. 
If you are looking for simple but dynamic control of AC voltage that is remarkably affordable, then we suggest you consider ELCO.  
ELCO gives you a high quality European designed and manufactured solution at a low cost.  
Please do not hesitate to contact ADM Instrument Engineering for further information.  
IS THIS INFORMATION USEFUL?
If so, why not share it with your peers and colleagues. Simply click on the blue LinkedIn share icon below.