Cost Effective Pressure Transducers for Australia
When choosing a pressure transducer, value for money can be represented in different ways. 
Not every pressure transducer application demands the unbreakable reliability where cost is no object. 
Not every pressure transducer application demands that the price be the absolute lowest possible. 
However, when buying low cost pressure transducers, it is essential to ensure you are getting good value for your money. 
Value for Money vs Low Cost 
When buying low cost pressure sensors, you will most likely have a list of criteria that will inform your decision-making process. This may include the following: 
Price 

Local stock and trusted support 
Materials compatibility 

Proven reliability 
The priority which these take will very much depend on the application at hand. For projects where price is a key deciding factor, ADM Instrument Engineering offers the TSA (Transducer Sensors Australia) range of low-cost pressure sensors and transducers. 
Quality Testing 
ADM has thoroughly tested the TSA pressure transducer products that we stock, to ensure that they meet the minimum quality requirements demanded by most industrial, commercial and agricultural applications in Australia. 
The quality testing ADM has performed includes exposure to over pressure and over voltage, as well as ingress protection.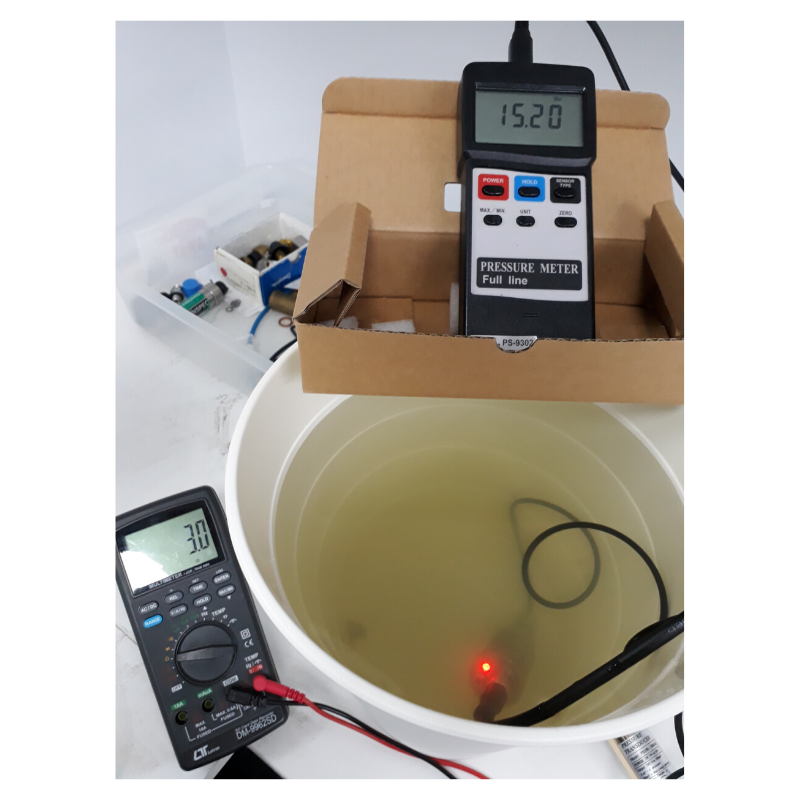 Stock of Low-Cost Pressure Transducers in Australia 
TSA low cost pressure transducers are stocked in Australia by ADM Instrument Engineering. 
We have been a trusted source for advice on pressure sensors since 1986. You will often find TSA pressure sensors and transducers being promoted by ADM at local industrial trade shows. This is because we are confident that these pressure sensors hit the perfect quality vs price balance for cost sensitive applications. In fact, there are several customers already using this range of pressure sensors and transducers around Australia. 
 The TSA-1200PT pressure transducers are one example of a low-cost pressure transducer stocked by ADM, that offers good quality and reliability, yet is very affordable. 
The TSA range includes pressure switches, hydrostatic level sensors and pressure display controllers. 
Cost Effective, Quality Pressure Transducers for OEM Applications and Machine Builders 
The TSA-1200PT barrel body pressure transducer is cost effective and ideal for original equipment manufacturers (OEMs) and machine builders.  
The standard model is a gauge pressure type with a 4-20mA output. It has an IP67 ingress protection rating and is manufactured from stainless steel.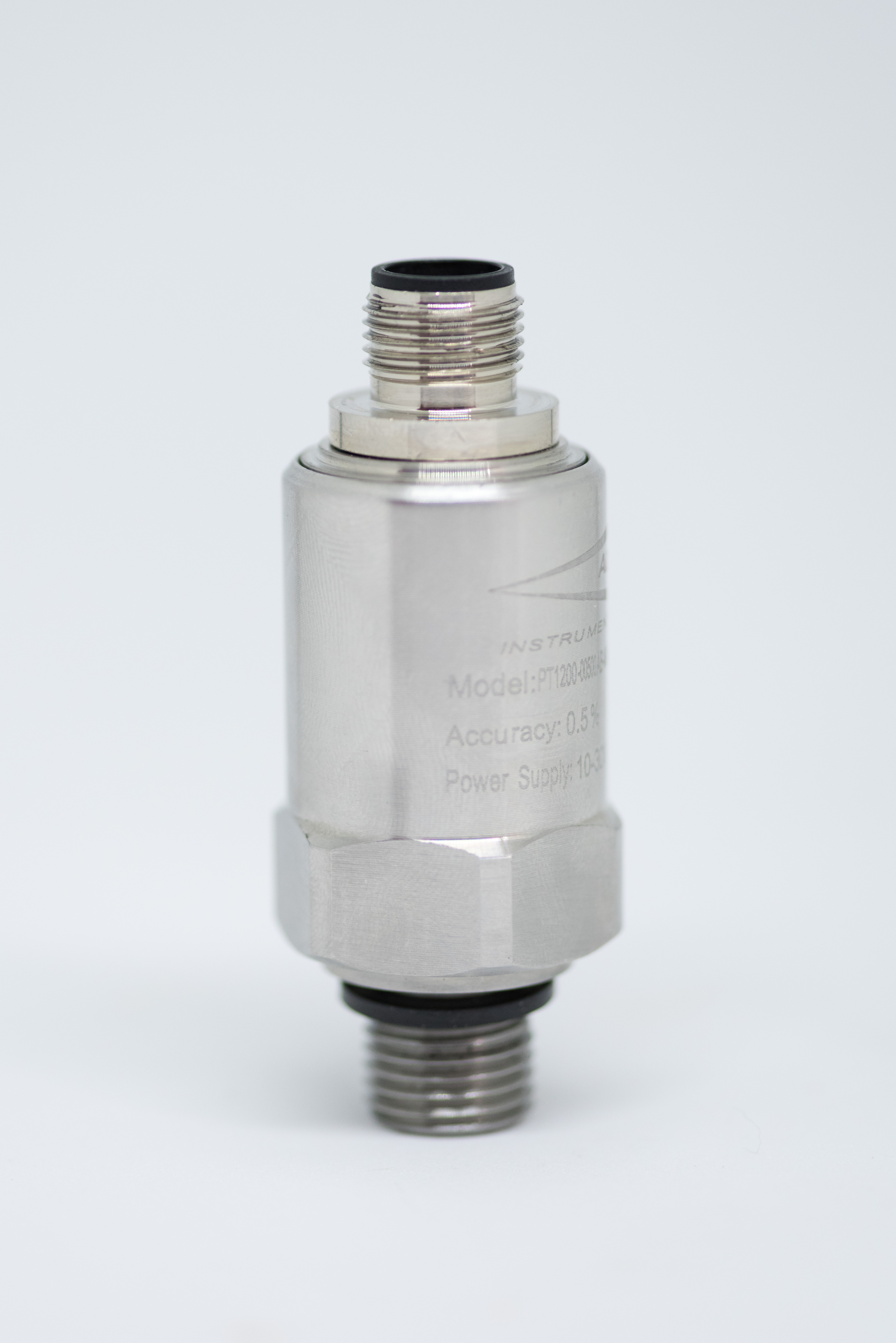 There are 13 different pressure measurement ranges available starting with –1 ~ 0 bar through to 0 ~ 600 bar.  
As a standard the pressure transducer has an M12 4 pin connector and ¼ BSPP process connection.  
Other options are available for special order: 
| Attribute | Available Options |
| --- | --- |
| Alternative Pressure Types  | Absolute  |
| Alternative Process Connections  | G 1/2, NPT 1/4, 7/16-20UNF, M20x1.5 |
| Alternative Output Signals | 0-20mA; 0/1-5 Vdc; 0.5 – 4.5Vdc; 0-10Vdc |
| Alternative Supply Voltages | 12-30Vdc; 15-24Vdc/24Vac; 5Vd |
| Alternative Electrical Connectors | Packard, DIN43650C, DIN72585 |
Cost Effective Versatile Pressure Controller
The TSA-105PST versatile, three in one pressure controller from Transducer Sensors Australia.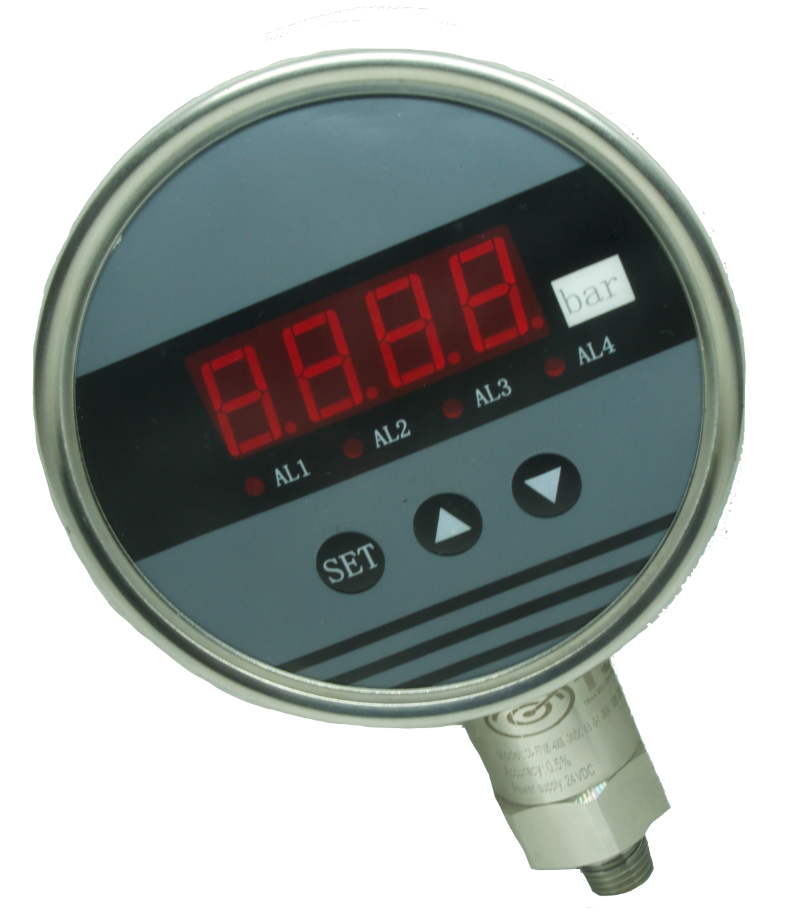 This new pressure controller features: 
A built-in digital pressure gauge display 
Pressure transmitter with 4-20mA output 

Pressure switch and controller (4 x relays) 
This pressure controller is that affordable that you do not need to use all the above features to get maximum value, even if you only need a four-digit digital pressure display. 
The simple onboard membrane keypad allows you to easily configure 4 setpoint values: for example, Low, Medium, High, and ALARM. 
We already have customers using this device in Australia. For example, on a pressure chamber door interlock.  
The TSA-105PST monitors the pressure inside the pressure chamber. The door cannot be opened unless the pressure drops below a certain level. The minimum pressure at which the door can be opened is set in the TSA-105PST controller. Once this level is reached, one of the relay outputs activates the maglock on the door. 
The TSA1-105PST is also used to give a localised pressure read out.  
This is a great example of a low-cost stand-alone application.  
Of course, the TSA-105PST can be used with PLCs and other controllers as part of an integrated system.  
The TSA-105PST pressure controller is available from stock in a wide a range of pressures, including up to 1000bar. Stocked models have a ¼" BSP threaded process connection. 
Call ADM on 1300 236 467 to speak to an expert member of our team. In most cases we can tailor a solution to meet your requirements.