Low Cost Pressure Transducers for Australia
When choosing a pressure transducer, value for money can be represented in different ways. 
Not every pressure transducer application demands the unbreakable reliability where cost is no object. 
Not every pressure transducer application demands that the price be the absolute lowest possible. 
However, when buying low cost pressure transducers, it is essential to ensure you are getting good value for your money. 
Value for Money vs Low Cost 
When buying low cost pressure sensors, you will most likely have a list of criteria that will inform your decision-making process. This may include the following: 
Price 

Local stock and trusted support 
Materials compatibility 

Proven reliability 
The priority which these take will very much depend on the application at hand. For projects where price is a key deciding factor, ADM Instrument Engineering offers the TSA (Transducer Sensors Australia) range of low-cost pressure sensors and transducers. 
Quality Testing 
ADM has thoroughly tested the TSA pressure transducer products that we stock, to ensure that they meet the minimum quality requirements demanded by most industrial, commercial and agricultural applications in Australia. 
The quality testing ADM has performed includes exposure to over pressure and over voltage, as well as ingress protection.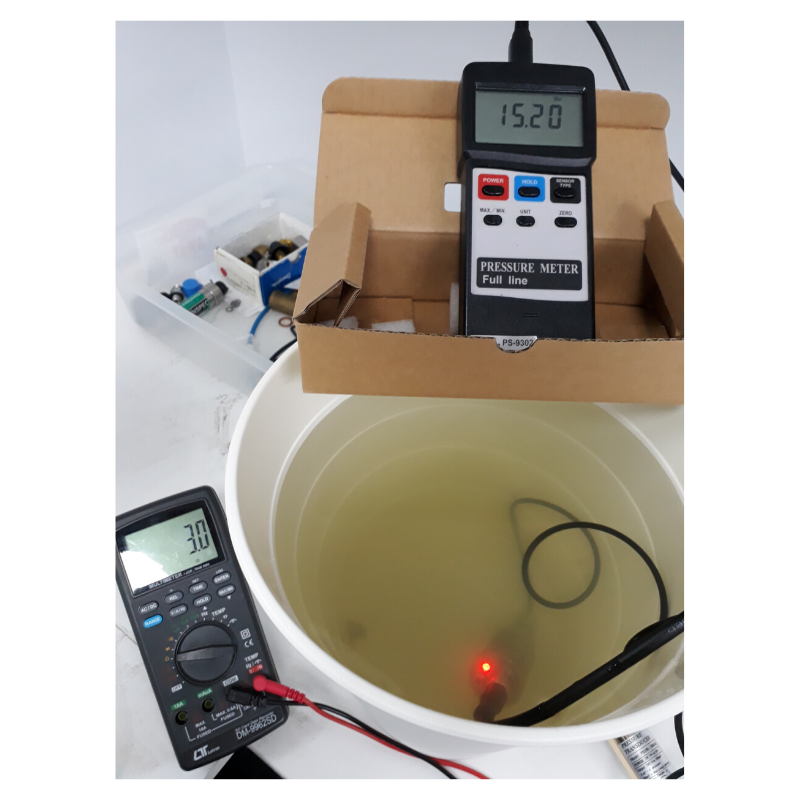 Stock of Low-Cost Pressure Transducers in Australia 
TSA low cost pressure transducers are stocked in Australia by ADM Instrument Engineering. 
We have been a trusted source for advice on pressure sensors since 1986. You will often find TSA pressure sensors and transducers being promoted by ADM at local industrial trade shows. This is because we are confident that these pressure sensors hit the perfect quality vs price balance for cost sensitive applications. In fact, there are several customers already using this range of pressure sensors and transducers around Australia. 
 The TSA-1200PT pressure transducers are one example of a low-cost pressure transducer stocked by ADM, that offers good quality and reliability, yet is very affordable. 
The TSA range includes pressure switches, hydrostatic level sensors and pressure display controllers. 
Call ADM on 1300 236 467 to speak to an expert member of our team. In most cases we can tailor a solution to meet your requirements.