Inclinometer and Software for Civil and Industrial Testing
The Seika NG360 inclinometer is perfect for carrying out industrial and civil engineering testing.
The NG360 inclinometer offers extremely high accuracy and resolution and is suitable for applications requiring the measurement of any angle, with data being captured for processing on a PC or laptop with the software provided.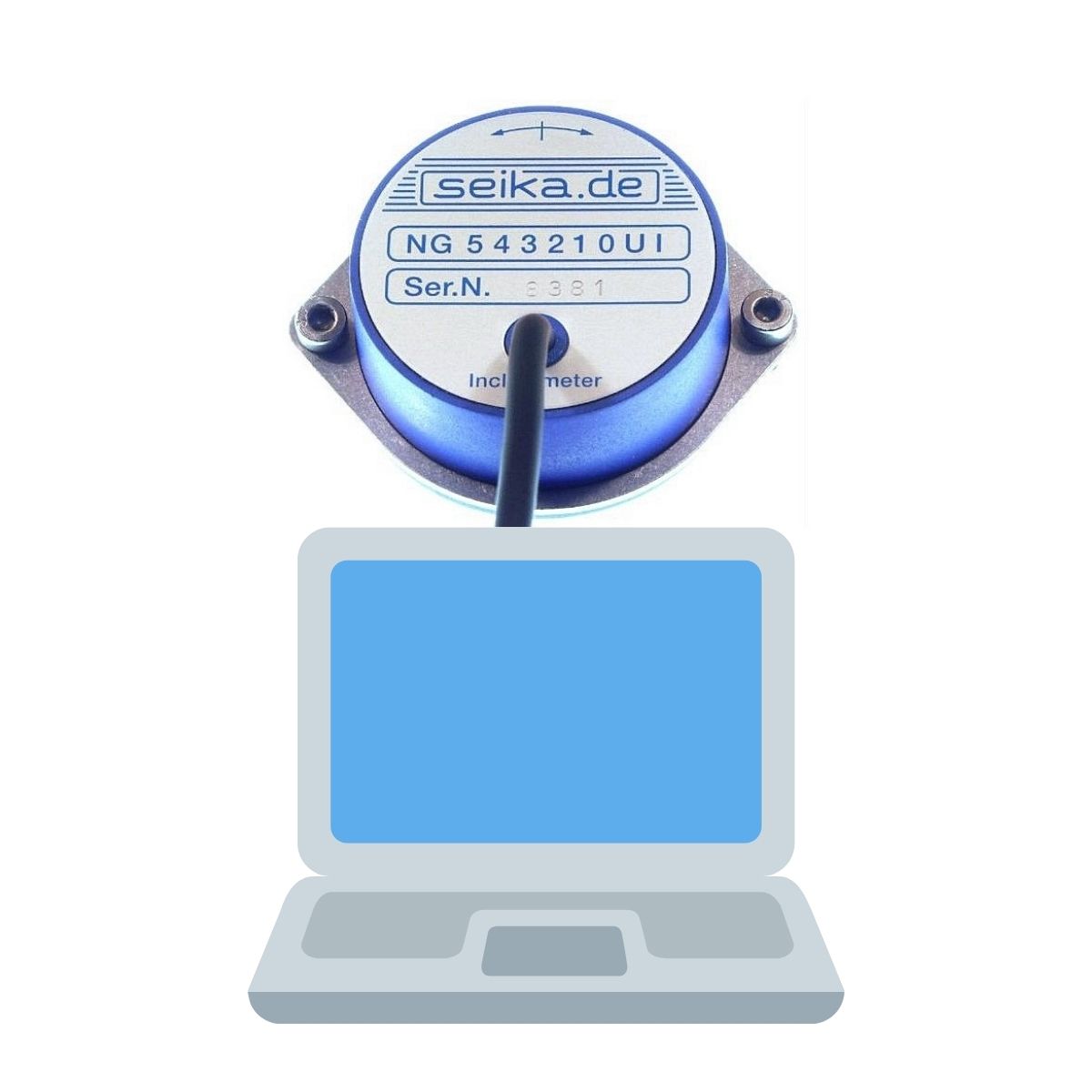 Civil Engineering Inclination Monitoring Application 
An example application is the monitoring of the inclination of a mooring pile for ships. 
Test procedures have been developed to confirm movement of the column by the application of an agreed bollard pull load to the column from a work vessel. 
 
This involves loading the tower by line pulling from a tug or work boat and measuring the deflections with respect to the line pull.  
The procedure has several factors to take into consideration, such as the wash from the propellers. This could impact the tower. However, as the tower base is exposed at low tide the tests are conducted at low water to obviate this condition. 
 
In this application the applied load is measured using a ten tonne tension load cell in the line between the vessel and the tower. 
Any deflection in the tower can then be measured by the inclinometer, with the data displayed & logged by the software that is supplied with the NG360. 
Seika inclinometers give you a high level of measurement accuracy, with minimal linearity deviation and high long-term stability. The inclinometer is hermetically sealed and is shock-proof since it has no moving parts. The inclinometer experiences no interference from ambient electromagnetic fields.  
Please do not hesitate to contact ADM Instrument Engineering, if you have an industrial or civil engineering inclination measurement application. A member of our expert team will gladly answer any questions you may have, to ascertain if the Seika NG360 will be suitable.
IS THIS INFORMATION USEFUL?
If so, why not share it with your peers and colleagues. Simply click on the blue LinkedIn share icon below.